Forest Story: A Mausritter Campaign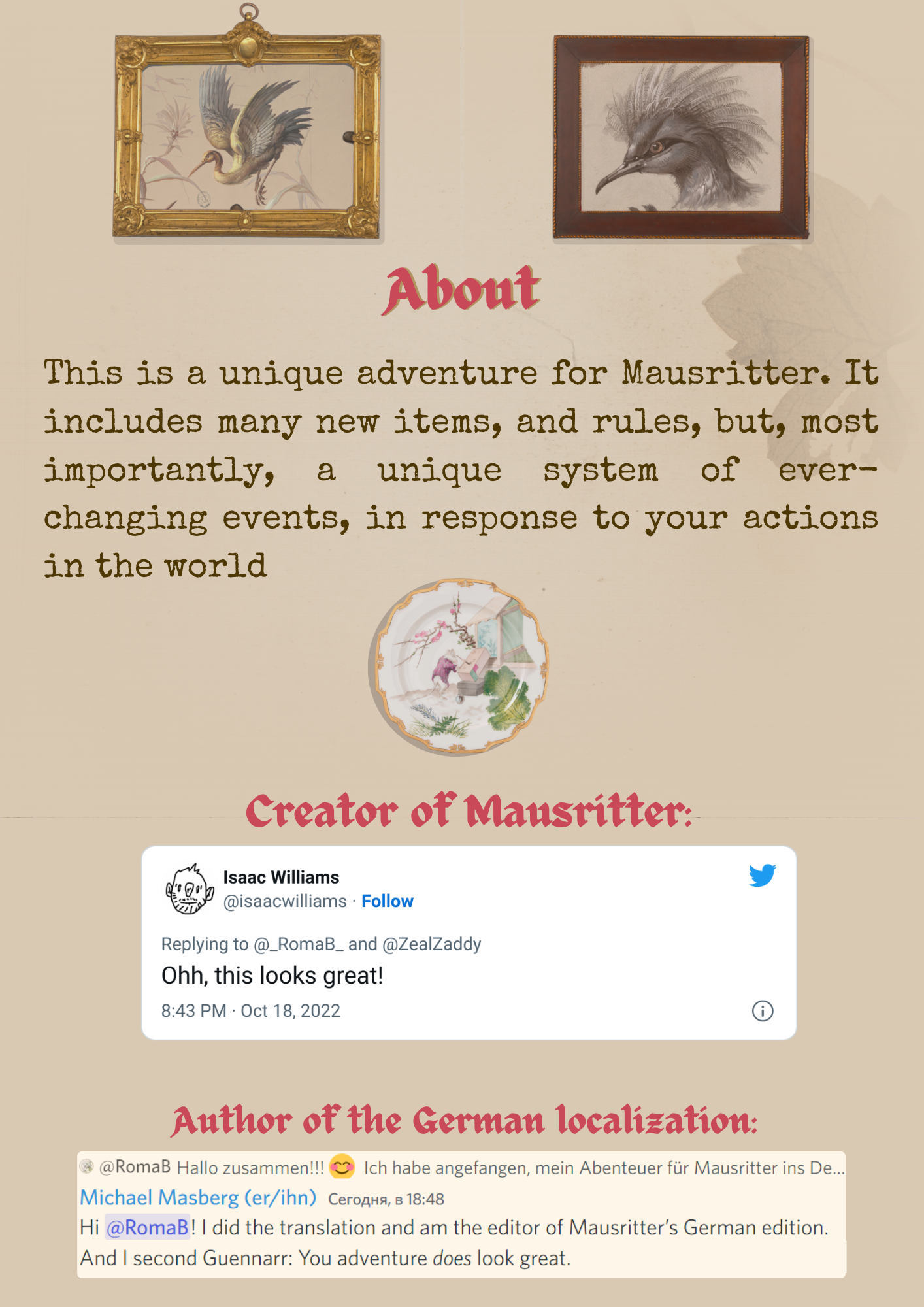 A beautiful and unique Mausritter adventure
Exclusive content
Get exclusive access to this campaign by purchasing while quantities last.
Get the story for free from The Mage
Get the story from the kind Mage! Just be aware, his hands are not as steady as they used to be :(
Itch-funding Sale
Please consider purchasing this story!
I've poured my heart and soul into it (and now it's all wet from my heart and soul poured into it)
You will get access to the following files:
Forest Story Free Edition.pdf
12 MB
$70 Goal - 3D materials
3 MB
if you pay $3.96 USD or more
Comments
Log in with itch.io to leave a comment.
Will there be a printer friendly version?
Love the look and layout of this! Really immersive and warm feeling.
This is just wonderful, really good work Roma : )
This looks great! One question: How exactly is the FOW meant to be used? As overlay? Or cut out? Dont get it. 🤓
Thanks a lot!
You should cut out individual tiles and put them onto the player map. Then uncover just the tiles, which are the closest to the team 🙂
Ok, then I will rather print that page on cardboard. Makes sense. Thank you! 👍