Simpler Cthulhu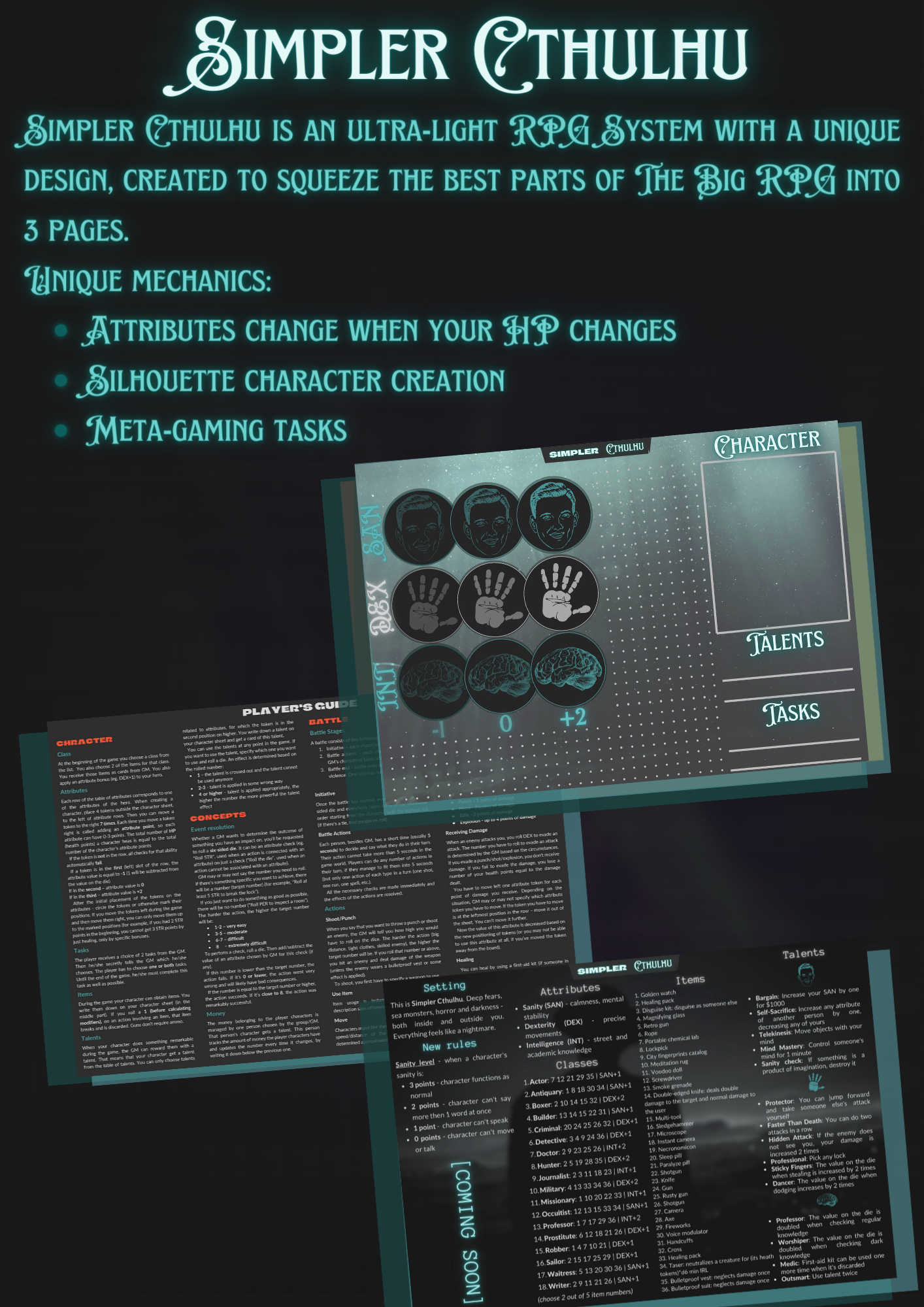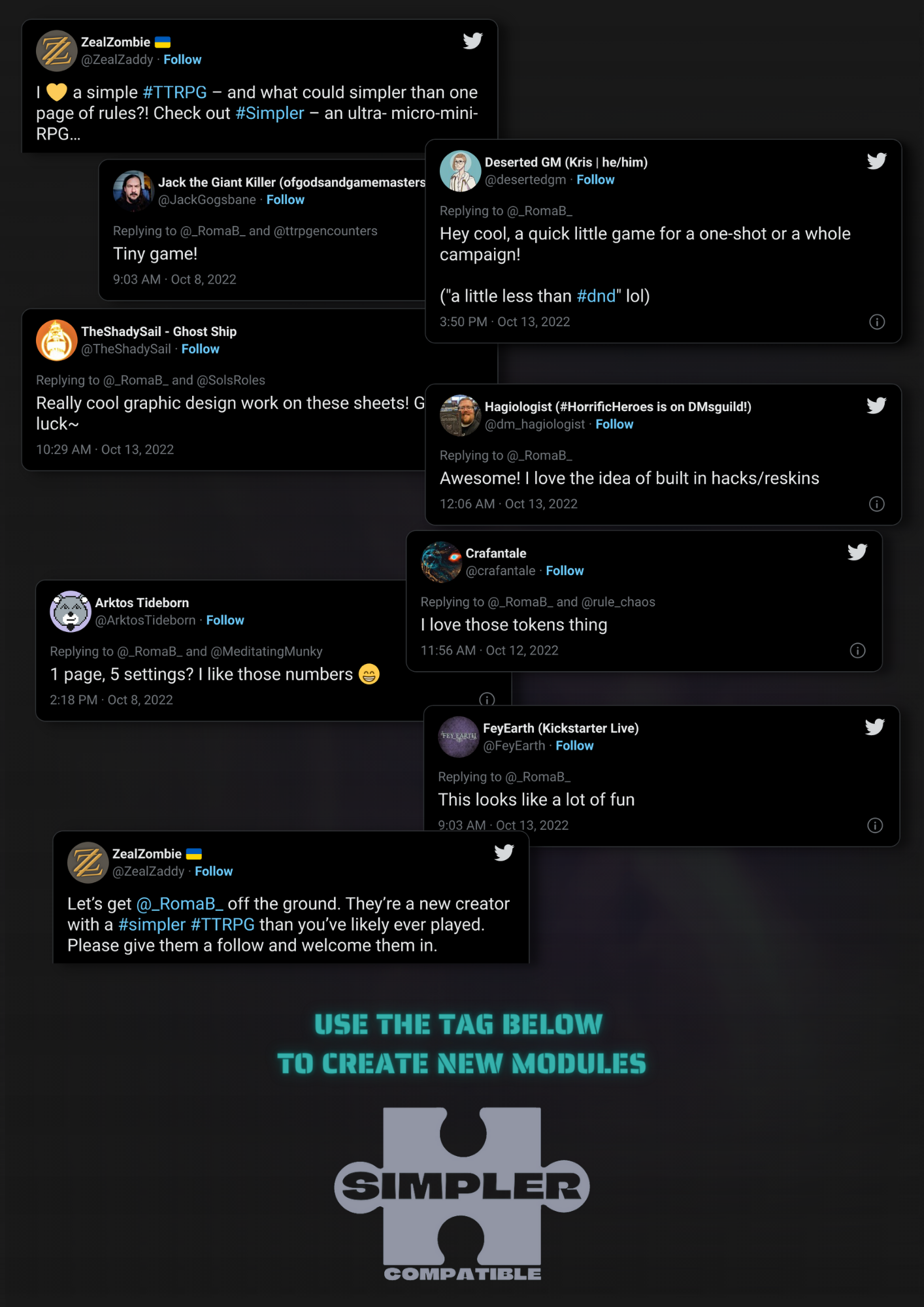 Exclusive content
Get exclusive access to this hack by purchasing while quantities last.
Itch-funding sale
Get the game for free and consider donating to the cause
Complete Edition in Print Quality
The best quality for the best players
You will get access to the following files:
Simpler Cthulhu Free Edition.pdf
1 MB
Simpler Cthulhu Full PRINT QUALITY.pdf
3 MB
if you pay $0.99 USD or more
Comments
Log in with itch.io to leave a comment.
Hello. I'm quite new on itch. How do I access the stretch goals?
Hello, some stretch goals are in progress at the moment, they will be added once they're done
While I love the look of the dark layout, this is going to take a TON of ink to print and the pages will most likely curl. Could we get a version that does not have the black background?
Thanks! I'll be publishing the light version as well, if there's enough support of the game 😁
I can create a version with just a white background for you, reach out to me on twitter 😁
I sent a DM to you in twitter a few days ago.