Waldgeschichte: eine Kampagne der Mausritter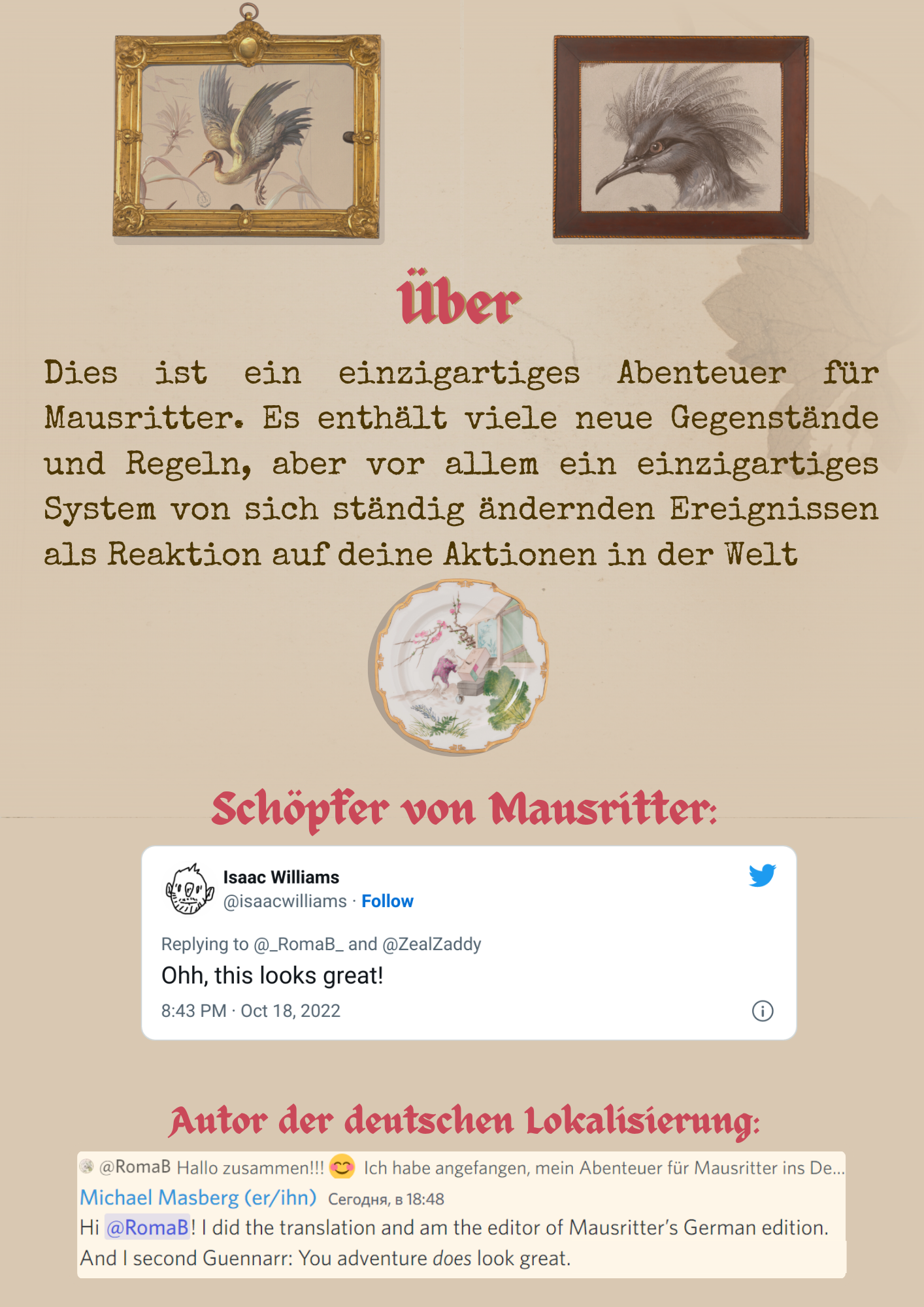 Ein schönes und einzigartiges Mausritter-Abenteuer
Exclusive content
Get exclusive access to this kampagne by purchasing while quantities last.
Holen Sie sich die Geschichte kostenlos von The Mage
Lernen Sie die Geschichte eines freundlichen Zauberers kennen! Er weiß nur, dass seine Hände nicht mehr so ruhig sind wie früher :(
ITCH-Finanzierung Verkauf
Bitte erwägen Sie, diese Geschichte zu kaufen!
Ich habe mein Herz und meine Seele hineingesteckt (und jetzt ist alles nass von meinem Herz und meiner Seele, die ich hineingesteckt habe)
You will get access to the following files:
Waldgeschichte Kostenlos.pdf
7 MB
if you pay $3.96 USD or more